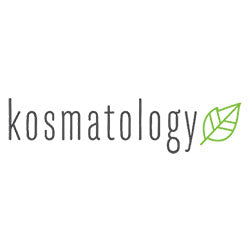 Kosmatology is all about nurturing the skin with nature.  What started as research to cure her then 3 month old daughter's eczema, Dr. Janis Cover used her Compounding Pharmacist expertise to create a lotion bar filled with natural ingredients.  From there, a mother's quest developed into an organic skincare line that is stocked with products safe for the whole family.
Kosmatology and their entire product line is MADE SAFE™ certified.  A MADE SAFE™ certification means that a product is only "made with safe ingredients not known or suspected to cause harm human health."   Essentially, these are products safe to use with your family and that don't harm our ecosystems.
Kosmatology products also rate 0 on the Think Dirty App.  The Think Dirty App is your on-the-go and easiest way to learn about the potentially toxic ingredients in your cosmetics and personal care products. It is currently available on the App Store and Google Play.  How does it work?  Simply download the app to your mobile device then start scanning your product's barcode.  Think Dirty will then give you easy-to-understand info on the product and its ingredients.  The rating scale is from 0 to 10 with 0 being the safest and 10 being the most harmful.
Shop Kosmatology now!
Best Sellers:
Lemon Lovers Foaming Hand Soap          Goody Goody Grapefruit Hand Sanitizer          Botanical Bliss Mini Lotion Bar