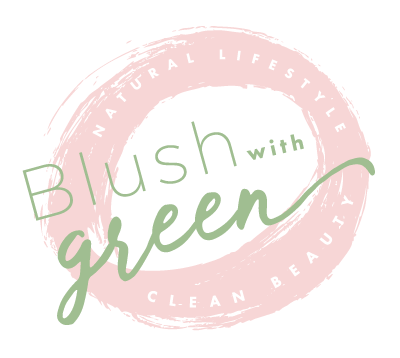 As told by the Founder of Blush With Green:
It all started with a personal journey towards self-improvement and a shift into living a natural lifestyle.  I was eating "right" and exercising.  And it was working!  I would read labels, yet I truly didn't understand what I was looking for or what I was reading.  I just did it.  At the time, I didn't know any better, but on the other hand, I didn't know any worse either.
Then it dawned on me that I was neglecting my environment.  Sure, I was "feeding" my body, but I wasn't fully nourishing it.  I believe that a natural lifestyle starts within, but I also believe that what you put on your body is just as important as what you put in your body.
I know from firsthand experience how overwhelming it can be to read and learn about all things "natural" and "organic."  I was in your shoes—I didn't know or care about the ingredients in the products I put on my skin, I just used them.  No one should ever have to compromise their health for beauty! 
So I created Blush With Green on the premise of education.  I am a proponent on furthering one's knowledge because your knowledge is your wealth!  I want to help each and every one of you shift your mindset about living a natural lifestyle.  Through Blush With Green, you can learn about ingredients, you can discover new brands, you can experience safe products, you can try healthy recipes, and you can be your you-est you.