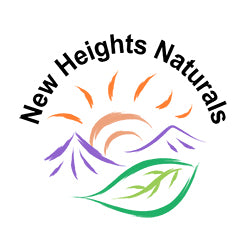 New Heights Naturals is an organic kids' skincare line that's not just for kids but loved by adults as well!  Founded by a wife and husband duo, Stephanie and John McGraw set out to find better options for mineral sunscreen and organic skincare products for their kids.
They specialize in sunscreen for kids, but it works just as nicely for adults.  They only use one single active ingredient, which is non-nano zinc oxide.  Non-nano zinc oxide protects against UVA and UVB rays.  According to New Heights Naturals, "zinc oxide is approved by the FDA for use in children under six months of age."  So it's safe for the entire family to use this summer!
What really sets New Heights Naturals apart is that all the products they carry is well-calculated in the sense that a new product is only created if it fills a need in the marketplace, and of course, it their own kids use them too.  So each and every product is essentially created with you in mind!
Shop New Heights Naturals now!
New products:
Bronze Tint SPF 30 Sunscreen Lotion        Nude Tint SPF 30 Sunscreen Lotion         Mother & Baby Balm