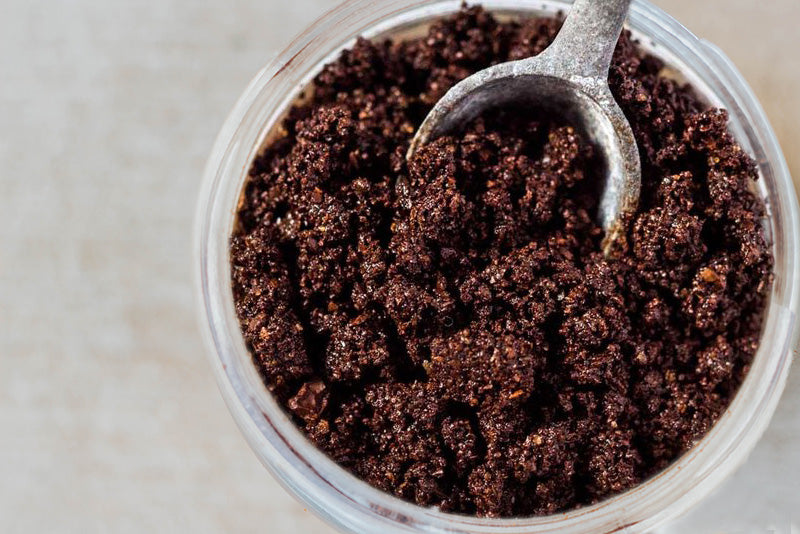 Here at Blush With Green, we're cooking up a storm to get rid of winter skin dryness.  One of our favorite DIY recipes is the Coffee Body Scrub.  We created this recipe partly because we wanted to repurpose our morning coffee grounds and give them new life.  Whether you make a batch for yourself or gift it in a mason jar, it's a simple and easy recipe that includes ingredients found in your pantry.
Ingredients:
2 parts Used Coffee Grounds
1 part Himalayan Salt
1 part Coconut Oil
3-5 drops of Vitamin E
Steps:
Combine used coffee grounds and Himalayan salt together.
Add liquefied coconut oil and mix thoroughly.
Add vitamin E and mix thoroughly.
Store in an airtight container.
Blush With Green Tip:  Be sure to keep from water contamination, so we recommend that you scoop desired amount in a glass-free bowl for in-shower use.
No time for DIY?  Shop these great Coffee Body Scrubs on Blush With Green:
Revival Coffee + Rosehip Body Scrub            True Moringa Rejuvenating Body Polish