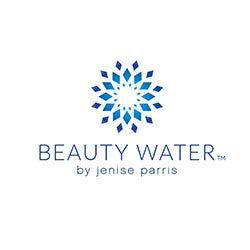 Beauty Water is all about the harmony of connecting back to natural healing.  Founder, Dr. Jenise Parris is an acupuncturist with an extensive background on Traditional Chinese Medicine and created Beauty Water on the inspiration of pristine spring water.  As an intuitive healer, Jenise has been empowering her patients to partake in a journey of personal healing and reconnect to their inner and outer beauty. 
This pristine spring water is wild harvested from the mountains of upstate New York by Jenise herself.  It contains beneficial trace elements that deeply hydrates, softens, and reduces inflammation of the skin.  What's wonderful about spring water is that it has been naturally filtered and cleansed by the earth and has long been a source of healing for many years.
Beauty Water is not your ordinary skincare line but a company that's taken the very essence of nature and transformed it into pure beauty that's truly healing.  Each product is careful formulated to be pure and simple using only organic and effective ingredients.  Not only will you see a difference after using Beauty Water, best of all, you will feel a difference!
Shop Beauty Water now!
Best Sellers:
The 5 Element Facial Mists Set           Peaceful Sleep Acupressure Gel             Calm Spirit Room and Body Mist - Create Rituals