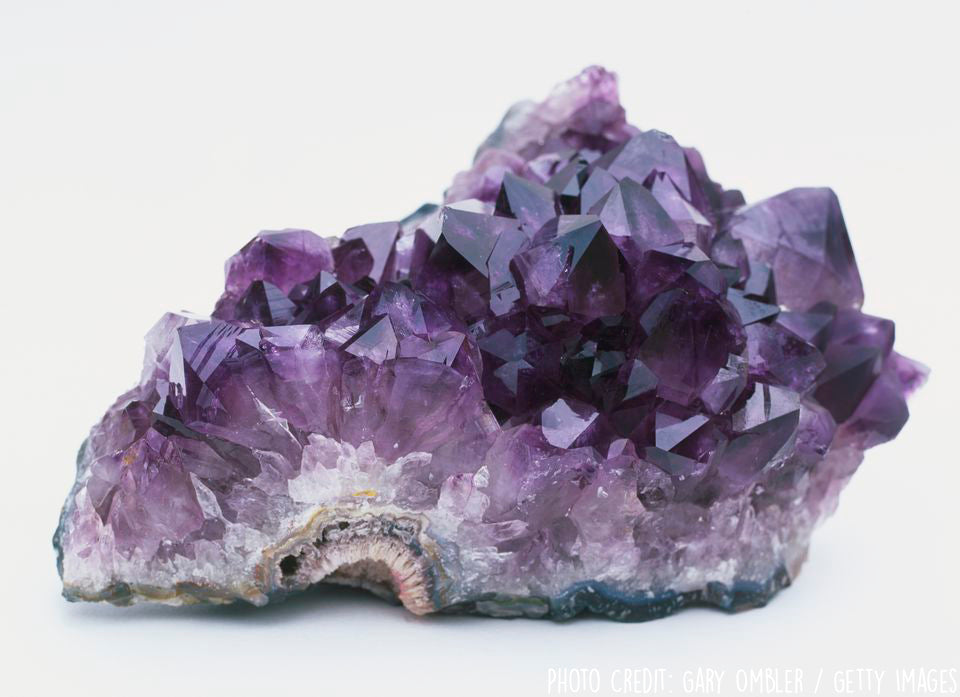 Amethyst is the month of February Gemstone.  Here are some facts we love about Amethyst:
It encourages inner peace and strength, which works as a natural stress reliever to dispel feelings of anxiety, fear, depression, etc.
In a business or office setting, amethyst crystals are said to bring wealth and encourage strong business sense.
Often times, Amethyst is used to bring clarity of the mind, thus meditating with it can help you to become more in tune with your feelings, so that you "get to know" yourself on a deeper level.
Amethyst should be placed somewhere close to the main door of your home or a great energetic addition to your bedroom or favorite common space because it has strong powers to remove any negative energy or influence.