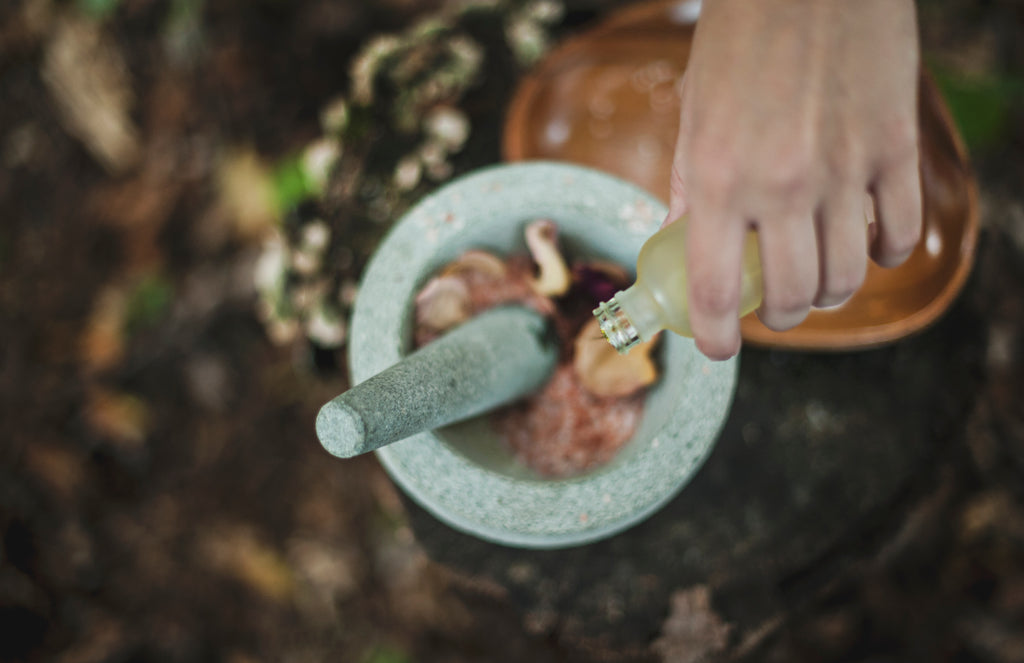 Spoiler alert: YES you do!
Whatever skin type you may be, you may benefit in adding a face oil into your current skincare routine.  You may not realize it just yet, but let me explain.  If you're oily, dry, combo types or struggling with acne, aging, rosacea, I've got you covered.
Did you know that oils help balance those with oily skin.  Having oily skin myself, I used to think that I needed "stronger" products to help reduce the oily look.  However, those harsh products are actually stripping away the natural oils of your skin, which makes your body respond by producing more oil.  It's a feedback loop that goes on and on.  In actuality, face oils help to balance your oil production by not trying to overcompensate for the natural oils that were stripped away.
For those with dry skin, face oils help hydrate your skin.  Depending on the carrier oils used, certain oils add benefits aside from increasing moisture.  Most natural face oils are full of antioxidants and contain vitamins and essential fatty acids to help protect your skin.
Combo skin types have the duality to balance oily T-zones and hydrate dry patches.
Acne-proned skin types benefit from face oils because they help to calm and reduce breakouts.
For aging skin, face oils help to soften fine lines and wrinkles by hydrating and plumping the deeper layers of the skin.
And if you suffer from rosacea, face oils are more gentle formulas that help to calm and reduce redness.
So give face oil a chance—they're friends not foes.  Let us know how face oils work for you.
My recommendations:
True Moringa Tranquility Lavender Facial Oil